Peach and our pub
Peach is a collection of really great pubs, mainly in market towns in the heart of England. We serve good quality, fresh, honest food in relaxed, welcoming environments. Always with a kind word and a sense of fun. We've always been passionate about giving back and as we've developed and grown over the years, our ability and motivation to make the world a little better, a little peachier, has grown with us. The Peach Foundation, a non-profit organisation, aims to improve communities and the future sustainability of our world. It is funded by fundraising within Peach; a 25p contribution from every Superfood Salad sold in our pubs and sponsored events.
The Duke of Wellington is an ancient country pub with a striking appearance thanks to Lord Lovelace's Victorian passion for decorative brickwork. It sits at the top of Ockham Road South by the green – ready to entertain friends and strangers alike with warm hospitality.
Our country pub in Surrey is open every day, with lunch served from noon and hot food available all day. We take huge pride in serving the best ingredients we can find, from ethical producers, freshly prepared by our chefs. Whether you pop in for a pint, a business lunch or a special dinner, we promise you a friendly welcome. All day long.
The Duke of Wellington is situated in East Horsley, on the A246 between Leatherhead and Guildford. Set back from the Guildford Road, we are just across the road from the prominent former gatehouse to Horsley Towers, with its mock-medieval turrets. You can find out how to find us here.
We look forward to seeing you soon!
Sian & the team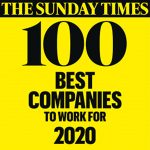 ---

Sian Lewis, General Manager
Hospitality, and making sure everyone is really well looked after, is in Sian's genes. From helping her grandfather run the family B&B in the glorious Pembrokeshire countryside where she grew up to studying travel and tourism at Pembrokeshire College. She moved on to manage the two Rosette restaurant at The Maynard, a beautiful boutique hotel in the Peak District National Park and laying on fantastic foodie events. Her next home was The Ferry Inn, a fine watering-hole and then its lovely sister pub The Boar's Head in Narbeth, offering good food and hospitality in equal measure. When it was time for a change, Sian went to Hampshire to become deputy at our own sister pub The Chequers in Eversley Cross, quickly helping this gorgeous village local make its mark, before taking on The Duke to make it the best for miles around. Now a much deserved Acorn Award winner, pop by and celebrate with Sian soon. 
---

Hugh Houston, Head Chef
Hugh was born in Jamaica but grew up in the States in a family of foodies. His Dad was Head Chef at a hospital, which spiked his curiosity, and led him to do his catering internship in Estes Park in Colorado. Following his second passion, travel, Hugh found himself in the UK.  He started his professional kitchen career at the RAC Country Club in Epsom which he thoroughly enjoyed, but eventually had to scratch that London itch, and made the move to the big smoke to be trained by the very best.
This is where his talent really became apparent. It was while working for Head Chef Daniel Woodhouse at Roux Fine Dining that the extraordinary world of food was opened up to Hugh, and his skill set flew through the roof. Daniel eventually moved to Boulters, Maidenhead, where in 2014 he finally managed to convince Hugh to join him and the two of them achieved an incredible two AA Rosettes in just one year.
It was July 2018 that Peach took over Boulters and where we had the privilege of meeting Hugh, who agreed to stay on as our Head Chef and we're very lucky he did. It's clear it's not just his fabulous background that ensures his food is as good as it. Its Hugh's endless passion, exceptional presentation and natural talent that makes us confident that wherever he's cooking, it's going to be outstanding.
We're ecstatic that in August 2021, he agreed to take on the kitchen at The Duke, and we're happy the residents of East Horsley now get to sample his incredible creations – you lucky lot.
On top of all this, you'll not meet a nicer guy and his chilled approach certainly shows in his team and his food, so if you get the chance to meet the man behind the menu, don't miss that opportunity!
---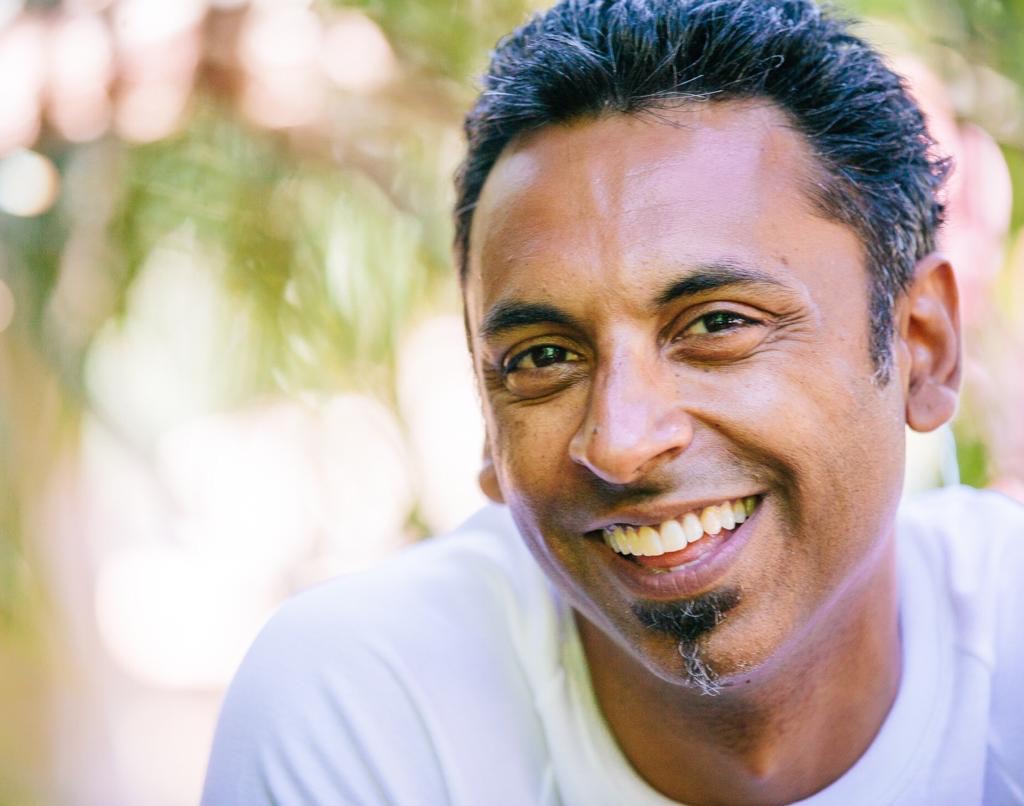 Bevy Berenger, POD Director
Reared in Australia, Bevy continues to be patriotic despite being on this side of the pond for the last 24 years and we quickly learned about his love for family the importance of his friendships and his healthy obsession with all things sporty and outdoor life.
Leaving Australia after several years as a bass player (complete with long hair) he decided to put music on hold and travel the world, falling into Hospitality in the early 90's in a cocktail bar in Manchester to supplement the plan. Following a couple of years of rock and roll catering style, he studied hospitality at Surrey Uni.
During a hugely successful career, many of the industry heavyweights such as M&B (All Bar One & PCDG) and Whitbread (hub by Premier Inn) have been lucky enough to recruit his expertise and exciting new concepts always sparked his interest. But we were pleased to find out that he'd always kept an eye on Peach and our independent feel, individuality and pace of growth won him over in the end.
Bevy brings that calm Aussie charm you can't help but relax into and he's made a huge impact on his pubs and the teams he looks after, which after all, is what we're all about. Join Bevy for a chat about surf, sun, sea!
---
2020 – OUR TIME IN LOCKDOWN 
As we entered lockdown, our first concern was everyone's wellbeing and their ability to support families in such unprecedented times. Peach have been great in helping our team, with access to our hardship fund, zoom quizzes, online DJ sessions and masses of social contact, keeping us all in touch. Some of the pubs helped with Your Hub, a Social Enterprise to support the local community. From feeding homeless, to Youth support centres, NHS call centres, hospitals and  care homes. Read more of what the Peach team have been up to here.
The Duke team certainly keep themselves busy during lockdown so I thought we'd share our lockdown stories.
Jess celebrated a lockdown birthday, so we brought a day of pampering to the pub, plus lots of bubbles – of course! There's been lots of live in team meals, BBQs, fire-pits, bike rides and walking, taking adventures into the great outdoors where we could. Taking Toto, our neighbour's dog out, meant we've discovered plenty more pub walks for when we can all head out again, and when we've had to stay indoors, I've continued by hobby of making candles from glass gin bottles. We've also been fundraising for Cherry Trees, find out more here.
And, more recently Head Chef Nic, and Deputy Alisa had little baby boy, Oscar. A bundle of joy, and we can't wait to all get together and celebrate properly when we can.