The Duke of Wellington in East Horsley, Surrey
The Duke of Wellington became a Peach pub in December 2016. Peach is an independent group of gastropubs with a fifteen year track record.  Our aim is to make our pubs great places, full of character, great individual places to eat, drink & sleep; a place for local people, businesses, families & tourists to meet and call their own. Every pub is unique, individually designed to suit the town or village, and respecting each pub's history. Peach is not a chain, it's a group of like-minded enthusiasts. If you like one of our places, you're almost bound to like the others. Click here to find them!
The Duke of Wellington is an ancient country pub with a striking appearance thanks to Lord Lovelace's Victorian passion for decorative brickwork. It sits at the top of Ockham Road South by the green – ready to entertain friends and strangers alike with warm hospitality.
Our country pub in Surrey is open every day, with lunch served from noon and hot food available all day. We take huge pride in serving the best ingredients we can find, from ethical producers, freshly prepared by our chefs. Whether you pop in for a pint, a business lunch or a special dinner, we promise you a friendly welcome. All day long.
We look forward to seeing you soon!
Sian & the team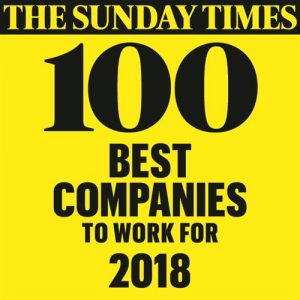 ---
 Sian Lewis, General Manager

Hospitality – and making sure everyone is really well looked after – is in Sian's genes.  Her first experience came helping her grandfather run the family B&B in the glorious Pembrokeshire countryside where she grew up.  She loved it so much she studied travel and tourism at Pembrokeshire College, before heading off to The Maynard, a beautiful boutique hotel nestling between Bakewell and Buxton in the Peak District National Park. Here she focused on managing the two Rosette restaurant and laying on fantastic foodie events. Her next home was The Ferry Inn, a fine watering-hole with broad views over the Cheddau Estuary in Pembroke Ferry and then its lovely sister pub The Boar's Head in Narbeth, offering good food and hospitality in equal measure. When it was time for a change, Sian went to Hampshire to become deputy at our own sister pub The Chequers in Eversley Cross, quickly helping this gorgeous village local make its mark.  Now, she's taking on The Duke to make it the best for miles around.
---
Nic Baba, Head Chef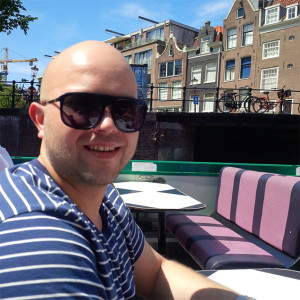 Nic grew up in Cluj, a Romanian city big in art and bohemian cafés in the heart of Transylvania. His first calling was finance, where he excelled at college, but Nic's heart was never quite in it so he headed off to the UK to perfect his English instead.  Getting a job waiting ontables in Luis, a lovely little Italian restaurant in Kettering, he was soon lured into the kitchen, and loved it.  Nic's proud to say he started at the bottom and simply worked his way up. After getting his whites at Tresham College, he did the first of two stints at the Snooty Fox, a glorious pub tucked inside an ancient manor house in the tranquil village of Lowick. So good was his food it got him to the finals of the Northants Chef of the Year. He then returned to cooking classic Italian cuisine at Nonno Pino in Burton Latimer, before going off in search of the Snooty Fox once more. After a short spell at our brilliant sister pub, Brookmans in leafy Hertfordshire, Nic made it to equally lovely Eversley as number two in the kitchen before becoming number one. Expect good things.
---

Ian Slater, POD Director
Ian's first footsteps into the world of hospitality were in Bristol, when he decided that he was better suited to working in pubs than studying environmental science at university. Cocktails, DJ's and late nights in Revolution Vodka Bar were a social paradise where no two nights were ever the same.  Ian thrived on the buzz of being behind the bar and before long he was running the place and others like it in Bristol and Newport as the fledgling group expanded. Great experience for his next move to the Slug & Lettuce in the beautiful city of Bath, where he learned about putting things onto the plate as well as in the glass.  Henry J Beans was his next home, and Ian felt right at home at the American bar and grill, serving up good times in Bristol and London for over six years. When the time came for a change, Ian took the train to sunny Surrey and settled at The Black Swan in Ockham, a gorgeous country watering-hole in the Capital Pub Co stable. It was their first country pub venture and Ian made it a big success.  His love of the country life led onto bigger and better things and Ian stepped up to be Brunning & Price's operations manager, looking after a variety of lovely pubs across Surrey, Sussex and Kent. This little empire of pubs flourished under his tenure. As no doubt will ours, now he's got his hands on them.
---
 THE PEACH FOUNDATION

The Peach Foundation is a grant giving organisation, we work with Local Heroes promoting and supporting projects that make a real difference to the communities we live and work in. Every menu change we feature a dish that when sold we donate 25p to our charity, the Peach Foundation. This raises approximately £1000 per year. Our focus is to support local individuals who are passionately promoting and living our values in one or more of these areas:
Food Provenance – happy animals/tasty fruit and vegetables
Healthy Eating – promoting better health in the community
Sports Education – promoting and/or providing local sports facilitates for all
Planetary Hero – saving our planet one small step at a time
To find out more, click here.