Never skip lunch again
How do you eat yours? Some of us rush it, some of us drag it out as long as we can, and some just want to keep it healthy. However you like to do it, we're here, with open arms.
Taking the time out of the day to switch off for a moment is very important. Not just to get you away from your list, but to re-energise your brain, and prepare for the afternoon ahead.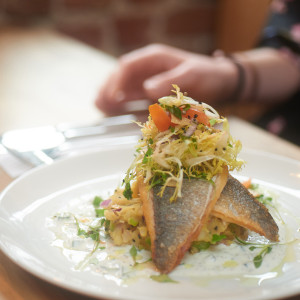 A 'quick bite away from the office'
All of our food is prepared from scratch by our chefs, and if you need to be fed, watered and back at your desk within the hour, that's not a problem, just tell a member of our team that you're in a rush. We also have a range of sandwiches and deli boards on offer, should you be in more of a casual mood.
A catch up with friends…
No need to tell us – we will know if your catch up with the best friend is going to be a long one! We've got wine for that too – our co-founder, Jo Eames, has been choosing our wines for nearly fifteen years now, building long-term relationships with award-winning suppliers and wine producers.
A leisurely lunch…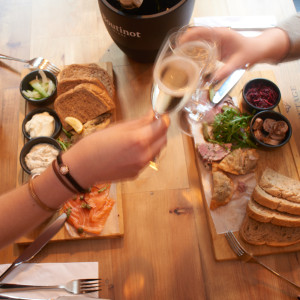 Did you know we serve a Fixed Price Menu, Monday to Friday? Set price menus at £13.75 for two or £16.95 for three courses, we're more than confident you will find what you're after to hit the spot on there.